Forum home
›
Plants
Mystery arrivals. Help to identify please.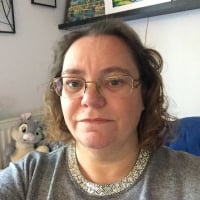 Jacquimcmahon
Posts: 969
Morning everyone. I've just spotted two mystery intruders in my potager. I think the broad leaved one is a weed.... but the tall one at the back seems too pretty to be a weed.... but I certainly have no idea what it is, and therefore should I move it to another pot?
Marne la vallée, basically just outside Paris 🇫🇷, but definitely Scottish at heart.