Forum home
›
Tools and techniques
Gardening gloves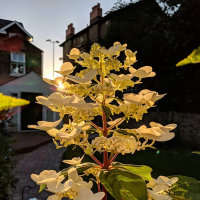 amancalledgeorge
South London
Posts: 1,793
For years I hadn't bothered using gardening gloves, but having moved house nearly three years ago and this being an old garden that is strewn with old pieces of glass (probably an old glasshouse at end of the plot), I started wearing gloves. My current favourites are model 310 by Showa they are made of breathable cotton and have a thick silicon coating on the underside that allows good flexibility and decent feeling of tools and plants.
What gloves do you use? Always interested to know what other gardeners like to use.
Here's the link to my gloves: 
https://www.showagloves.com/showa-310-green?gi=jd7ursrsoup420rrsjlsn6htc1
 they can be picked up for under £4 pnline.  
And no...I am in no way affiliated with the company, I bought them on the recommendation of a nearby nursery owner. 
To Plant a Garden is to Believe in Tomorrow