Forum home
›
Fruit & veg
Potato Planting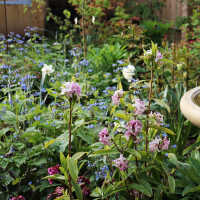 NGLittleSeedlings
Posts: 725
Hello,
Can anyone tell me what the minimum overnight temperate needed is for when planting seed potatoes outside?
the ones I've been chitting have put on a lot of growth but due to upcoming forecasts saying a minimum of 2-3 degrees I wasn't sure whether it's be too cold to plant them out yet?
they will be going in a raised bed and the only protection I can provide if needed is some horticultural fleece. Should I hang on a bit longer before I plant them out or can I do it this week?