Forum home
›
Plants
Favourite gardening YouTubers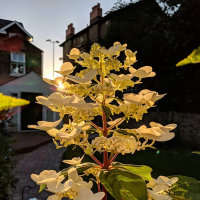 amancalledgeorge
Posts: 2,443
Hi all,
Probably has been done before...but how about we start a list of favourite gardeners that post on YouTube? 
My particular favourite is Garden Answer presented by Laura LeBoutillier whose down to earth presenting and advice I've found very useful. And she certainly comes up with some interesting combinations of planting...and a totally swoonworthy garden that any Londoner can only dream of! But nevertheless, a great watch and inspiration, the opposite of stuffy. Particularly great to see her garden evolve in the last two years...have binge watched so many episodes it's ridiculous!
https://www.youtube.com/user/gardenanswer
Who do you like to watch?
To Plant a Garden is to Believe in Tomorrow