Forum home
›
Garden design
N-E Seating area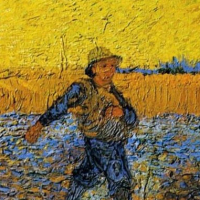 pitter-patter
Posts: 1,581
Hello.
I'm planning to improve a seating area with some potted plants and I was wondering what would be most suitable for my situation. The seating area is facing N-E so it doesn't get any direct sunlight, but it's not too dark either. Some sunlight is reflected by the conservatory during late afternoon and evening. I have an acer that seems to be doing quite well there, but nothing else.
Growing in a plastic greenhouse are the following plants I thought (optimistically) I might be able to use:
Dicentra Burning Hearts 
Athyrium Niponicum Ursula's Red
Geranium Thumbling Hearts
Geranium Elke
Geranium Rothbury Gem
Hosta Cherry Berry
Astrantia Moulin Rouge
Begonia Splendide Alifra
I attach a little plan of the area.