Forum home
›
Garden design
The British obsession with privacy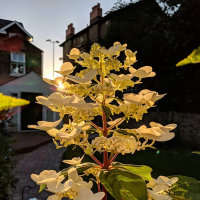 amancalledgeorge
South London
Posts: 2,254
Hi all,
I've only joined the forums the other day, but have been binge reading over the last month and I found lots of great advice from so many helpful members. One thing that has been surprising for me is the amount of people joining to ask for screening plants. All seems rather paranoid to me, by definition a space like an urban garden is overlooked by its near neighbours and actually it's one of the reasons it's safe.
When famously Jane Jacobs wrote her book
The Life and Death of Great American Cities
in 1961, she explained definitively how safety in an urban context is defined by the amounts of direct human supervision of the sidewalk (bare the Americanism for some period flavour). Thus to exclude the glances of neighbours, we are making our properties less safe as they are not supervised by friendly glances. That lack of direct supervision makes the perfect breeding ground for antisocial and criminal activity.
I know we are conditioned to dislike the twitching curtain neighbour that keeps an eye on the road, but they are the ones that will report antisocial behaviour and may be that crucial witness if one of us gets robbed. As such I just wave to the neighbours ask them how they do and go about my merry way pottering about. The idea that I'd want to block the view with huge climbers and bamboos is really odd to me. All this agony on who's overlooking your gardens is truly misplaced, come on Britain, think again. Don't be so buttoned up. 
Anyway, thought the above will bring about an interesting conversation, as I'd like to know what this insurmountable fear is that makes people want to  effectively hide in an outdoor space.    
To Plant a Garden is to Believe in Tomorrow