Forum home
›
The potting shed
A natural green roof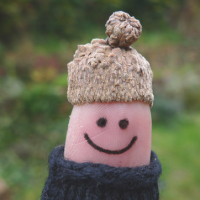 wild edges
The north west of south east Wales
Posts: 8,049
I've got a love for green roofs and I was out on a job today and saw this lovely roof on top of an old stone barn. Ignore the asbestos sheets but the plants look very happy, you can even see lots of dried flower heads so the plants must love it up there. It looks like mostly sedum reflexum/rupestre with some umbilicus rupestris (navel wort) and some ivy growing on a thick bed of moss. I've got a mind to chuck some native sempervivum offsets up on there if I'm ever passing again.

The roof faces north-east and is under the shade of an old sycamore tree for a good part of the day. It must be good dappled shade in the summer and obviously survived this summer's heat.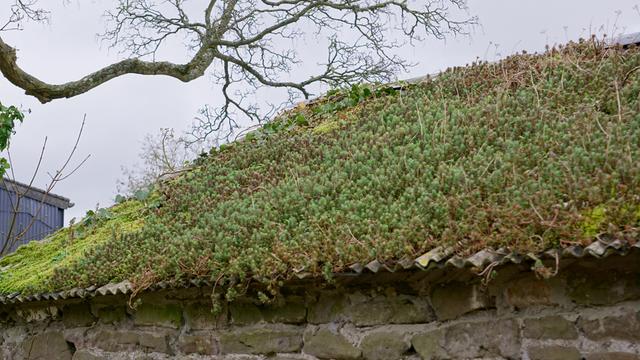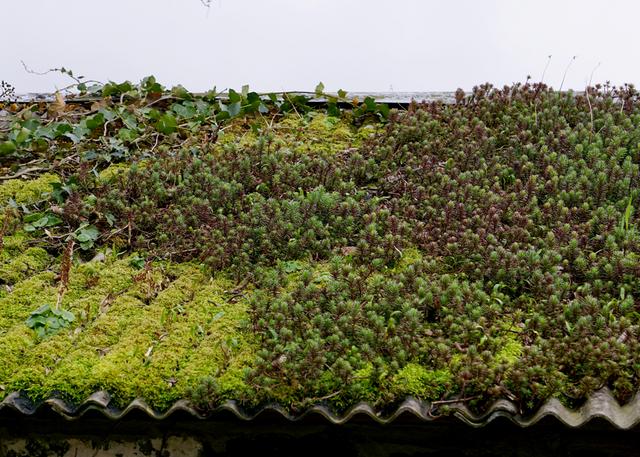 Some people bring joy wherever they go. Others, whenever they go. - Mark Twain.