Forum home
›
Plants
Please Help Me Save My Dying Yucca.
smaegoodwin
Posts: 8
Hello all!
I recently adopted an indoor plant obsession. One of my first ones was a Cane Yucca. He started off strong, however after about a month some of the leaves started yellowing and browning. I removed the dead leaves though the problem continued to get worse. The leaves were yellowing/drooping/browning to the point where I did a lot of research and suspected root rot.
I purchased new soil, shook free the old soil and inspected the roots, which appeared to be ok. Not brilliant, but not apparently brown and definitely not mushy either. I removed the worst peices and repotted it into its pot (with drainage holes, same as before).
If anything it seemed to get worse.. I took the advice of a plant shop owner to allow the drainage pot to sit on newspaper away from the sun for a week to remove any excess water that might still be there.
It's rapidly getting worse and I've lost a lot of leaves now, with entire bundles completely drooping away. During this process of root rot suspection I have given it no water until two nights ago ( about a cup) after about a month and a half of no water.
The trunk is firm and is not mushy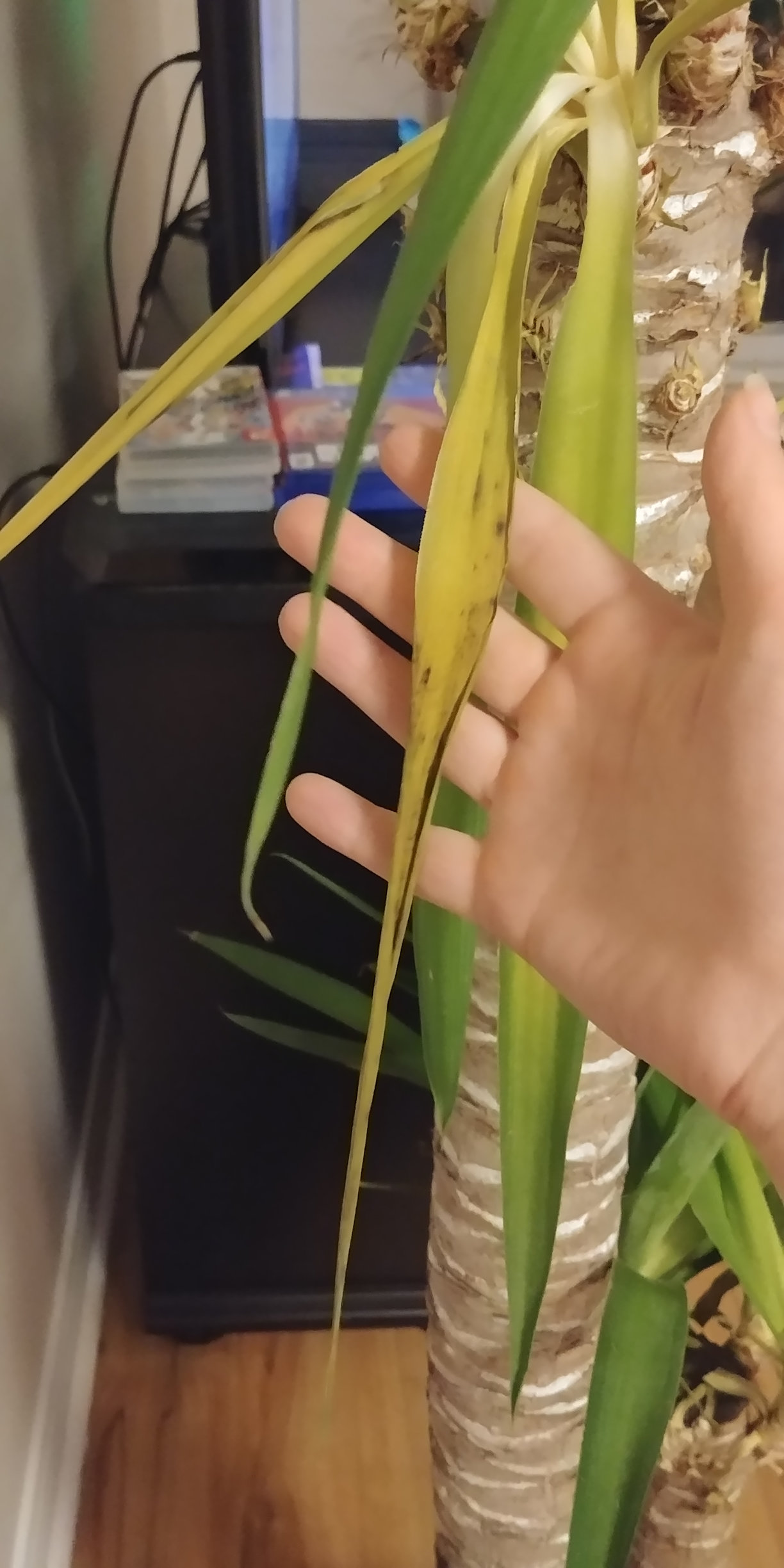 at all. PLEASE HELP I have no idea how to save this lil guy.