Forum home
›
Tools and techniques
Why did I never cloche before?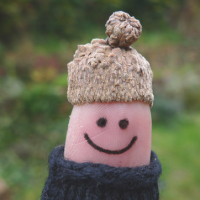 wild edges
The north west of south east Wales
Posts: 8,849
I've never really bothered with cloches, I tried reusing 5 litre water bottles a few times but found they needed removing to let the plants air out too often, then eventually blew away just when they were needed and they were always too small. Then last year I bought some tunnel cloches (the type you see Monty using on the telly) to protect my garlic during the bad winter. The garlic thrived under there and the head start seemed to get them through the dry summer. Now this winter I'm using one of them to protect a large, spreading sedum (confusum I think) in the garden that always barely survives the winter and that is also thriving under cover. I know winter is far from done yet but so far so good.

I'm planning on using a couple of them to get an earlier start on a couple of rows of first early potatoes now. If I cover the beds to get the soil warm is this worth doing or am I likely to still lose them to a late spell of cold weather? Our growing season is a week or 2 late up here because of the altitude and exposure so it would be good to get a jump on things.

Tradition is just peer pressure from dead people