Forum home
›
Plants
Aloe Vera , advice needed....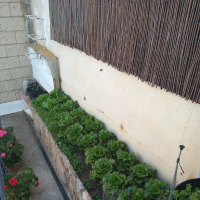 Andrew Kenneth
Posts: 265
Hello All,
Bought this Aloe Vera yesterday and just need a few tips on how to care for it.
For the size of the plant is the pot  too small? It's in a 7" pot at the moment.
The compost/soil is very dry. Is that normal as I don't want to overdo the water and if it needs watering, is it best to let the plant soak up it's own in the sink for example?
The small shoots that are visible, can they be pricked out and potted on?
Thanks for any help.
Andrew