Forum home
›
Plants
Fiddle fig leaves turning brown
I bought a 1.3m long fiddle fig tree to my house recently. I noticed a few odd spots on the leaves that has got me worried for the health of my plant:
1. The large leaves at the top have pink/rust spots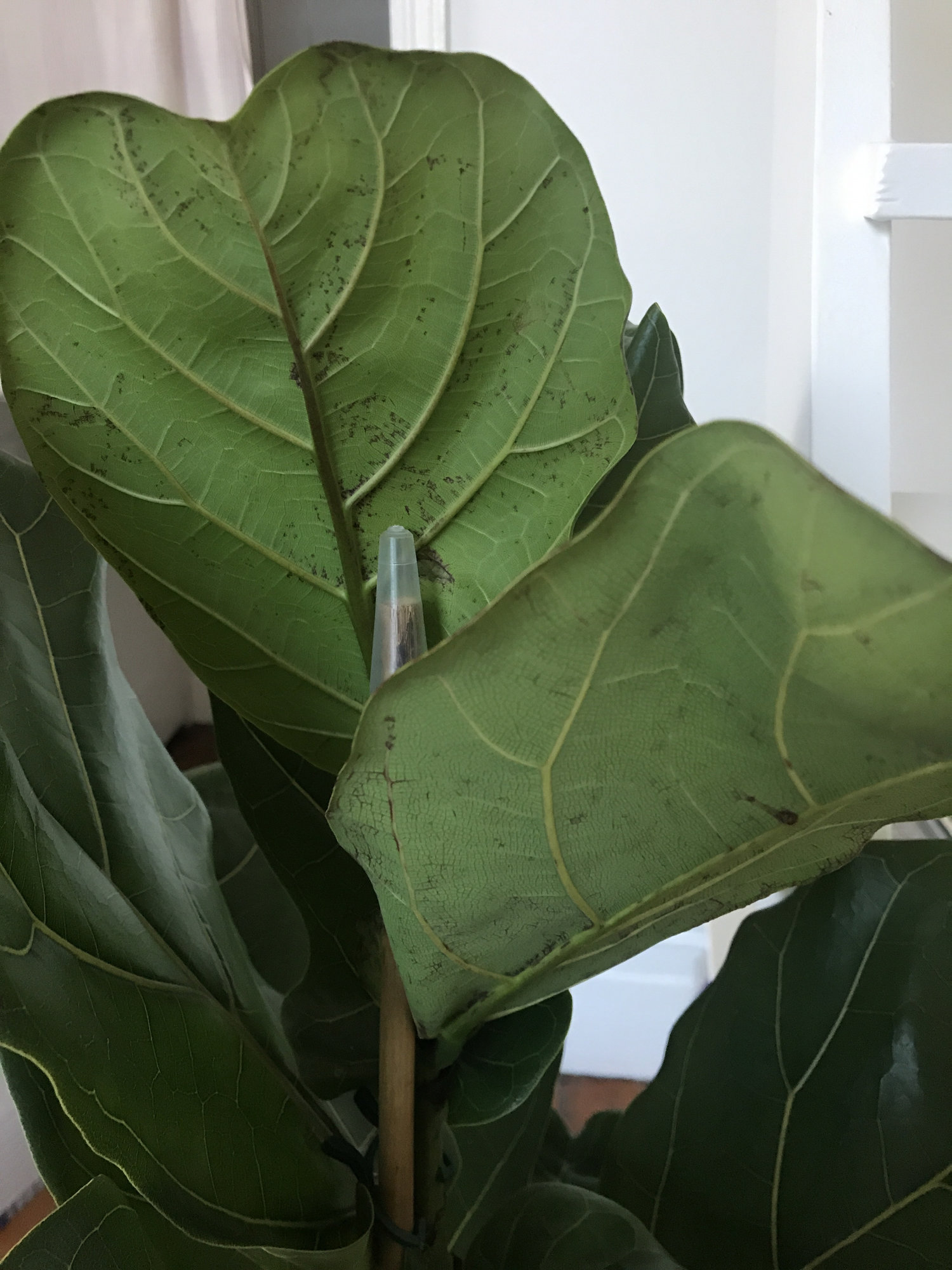 2. The leaves at the bottom are rather small, slightly pale and are rapidly falling off. They also have brown spots (as if burnt) on them.
At first, I thought that this could be because of physical trauma/change of environment of the plant since I bought it 2 weeks ago. However, I brown spots have gotten worse in the lower leaves and even the healthy looking leaves at the top have some spots now. I am afraid this is due to root rot or bacterial infection. How can I be sure what the cause is? How do I treat it?
I am very new at this, so any advice will be much appreciated.