Forum home
›
Plants
PLANT ID PLEASE
dappledshade
Posts: 982
First pic - this is growing everywhere in my new back garden, very randomly, making me think it has been self seeded by birds, possibly. Roots like I have never seen and almost impossible to dig out.
Second one: I found a handful of these tubers in a raised bed. No plants attached. I've dusted them off and stuck them in a cool, moist spot so they don't dry out. Are they dahlia tubers?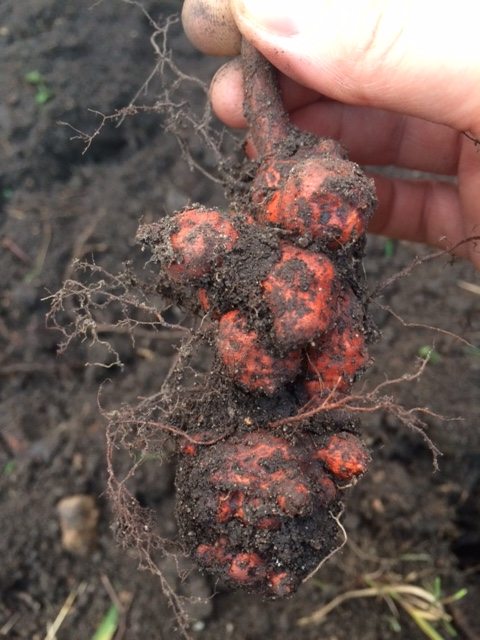 Last one: an enormous bush, with some very dainty little leaves and beautiful magenta ?flower buds? Never seen this before. Its rather glorious, if in need of a prune...I thought it was cotoneaster from a distance, but I'm probably wrong...
thanks all 🙏🏻