Forum home
›
The potting shed
A peoples' manifesto for wildlife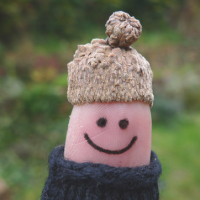 wild edges
The north west of south east Wales
Posts: 8,236
Has anyone had a chance to read through this yet? There's some interesting ideas in there that are of interest to gardeners such as:

Planning approval required for fake grass on more than 10% of a garden.

Compulsary hedgehog holes in fences.
Incentives for home composting.

It's the first draft and they welcome feedback. Personally I think it's a good start, too weak in some areas and too strong to be feasible in others but at least it's ambitious and entirely based on well researched fact. There are some eye opening facts presented too which everyone in the UK should be aware of as it shows where our money is being spent and how corrupt some of our government policies are.

aaaand without wanting to start up on the whole cat argument again I find this document quite weak on any proposals to tackle the problem of cats killing wildlife. It just goes to show that if you want to get the people on board you can't threaten their liberty when it comes to fluffy pets.
Some people bring joy wherever they go. Others, whenever they go. - Mark Twain.