Forum home
›
Garden design
Help please!!! Boundary ideas...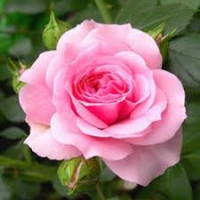 robbie2red
Brecon
Posts: 59
Hi again!
I'm trying to plan my boundary...
Along the left hand boundary we have a stone wall running along the bottom (about 2ft high), then the hedge is above it (our neighbours garden is slightly above ours). I want to get a border along it. Here's how it is...
So in that "new border" I want to put lots of perennials, that's not my problem.
However between the hedge and the stone wall is a "small border", and this is my issue. The hedge is pretty much completely bare now. I want some more greenery, or interest through autumn/winter where the hedge is.
Could I put some pyracantha in that "small border", and would it use the hedge for stability, and grow through it and in front of it??? Was also thinking the same for some climbers, would that use the hedge to climb??? I don't fancy taking the hedge out and restarting (even if I could).
It's a lovely sunny spot (gets the sun from midday till sunset), but the "small border" is only about 6" wide before the foot of the hedge.
I was originally thinking of just making the border wider at the same height as the top of the wall (slightly raised border), but thought it would be a real shame to fill against a lovely stone wall.
Thanks all! Would appreciate any ideas!!! Beginner here!!! Please be gentle! ;-)