Forum home
›
The potting shed
Is 'compostable packaging' really compostable at home?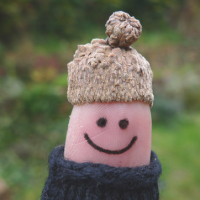 wild edges
The north west of south east Wales
Posts: 8,275
Has anyone tried composting any of the so-called plant based plastics with any success? I get dog poo bags from Biobag that are plant starch based and they come attached to a stub like a cheque book. After I've got through all the bags I'm left with the stub which I've been chucking them into the dalek compost bins (the bags go in the council dog poo bin down the road). The compost always does well and is usually steaming when I stir it even in the summer but I dug some out recently and the stub has appeared unharmed after months in there. It's put me off composting stuff like that so I've been putting it all in the council food waste bin instead and that goes off to a biofuel plant for incineration. There seems to be more and more of this type of packaging now though which is great as long as it actually does compost.

Some people bring joy wherever they go. Others, whenever they go. - Mark Twain.