Forum home
›
Fruit & veg
Tomato varieties thread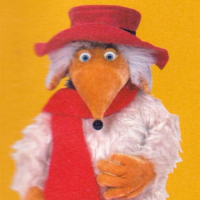 Womble54
Posts: 348
Thought it might be good to have a thread to compare notes on tomato varieties. What you've grown, which ones were good, any tips, pit falls etc..
My attempts his year were (left to right) Black Russians, Alicante, money maker, Roma and tumbling toms. All grown outside (I don't have a green house).
The Black Russians have been pretty good. Definitely the tastiest variety I've grown. They ranged from medium sized to one monster (see below). Decent crop, really tasty. They had quite a bit of cat facing and green shoulders (apparently that's pretty normal for this variety and a few have split with the recent rain but I'd definitely grow then again.
The alicante and money maker are hard to tell apart. Both really easy to grow, medium, red cordon varieties. Both have produced loads of tomatoes and they've been disease free. They taste ok but nothing to write home about.
The Roma have struggled. Lots of blossom end rot. I believe Roma are often bush tomatoes but my ones were cordon. The few toms that have ripened without BER have been very sweet & tasty, but I won't have many this year.
Tumbling Toms have been pretty good. I grew red and yellow ones in hanging bags. It's been hard work keeping them watered in the hot weather. They started to ripen  pretty early but they're still producing. Nice tasting toms, but quite tough skins (I'm guessing due to the heat).
I'd love to hear what varieties everyone else is growing. I'd been keen to try some different varieties, next year.