Forum home
›
Problem solving
Complete beginner - where do I start?
nicola 419
Posts: 1
Our house has a polytunnel and numerous raised beds that were here when we bought it 3 years ago.  The berries, herbs and fruit trees seem to have thrived on being left alone; the poly tunnel less so.  The first year we ignored it, the second we got a decent crop of broccoli, cucumber, peas and sweetcorn.  We grew seeds indoors and planted them in when the plants are bigger.   This year has been a disaster  though.  We went away for 2 weeks and came back to find weeds had taken over.   We had planted brocoli, pepper, lettuce and cucumber.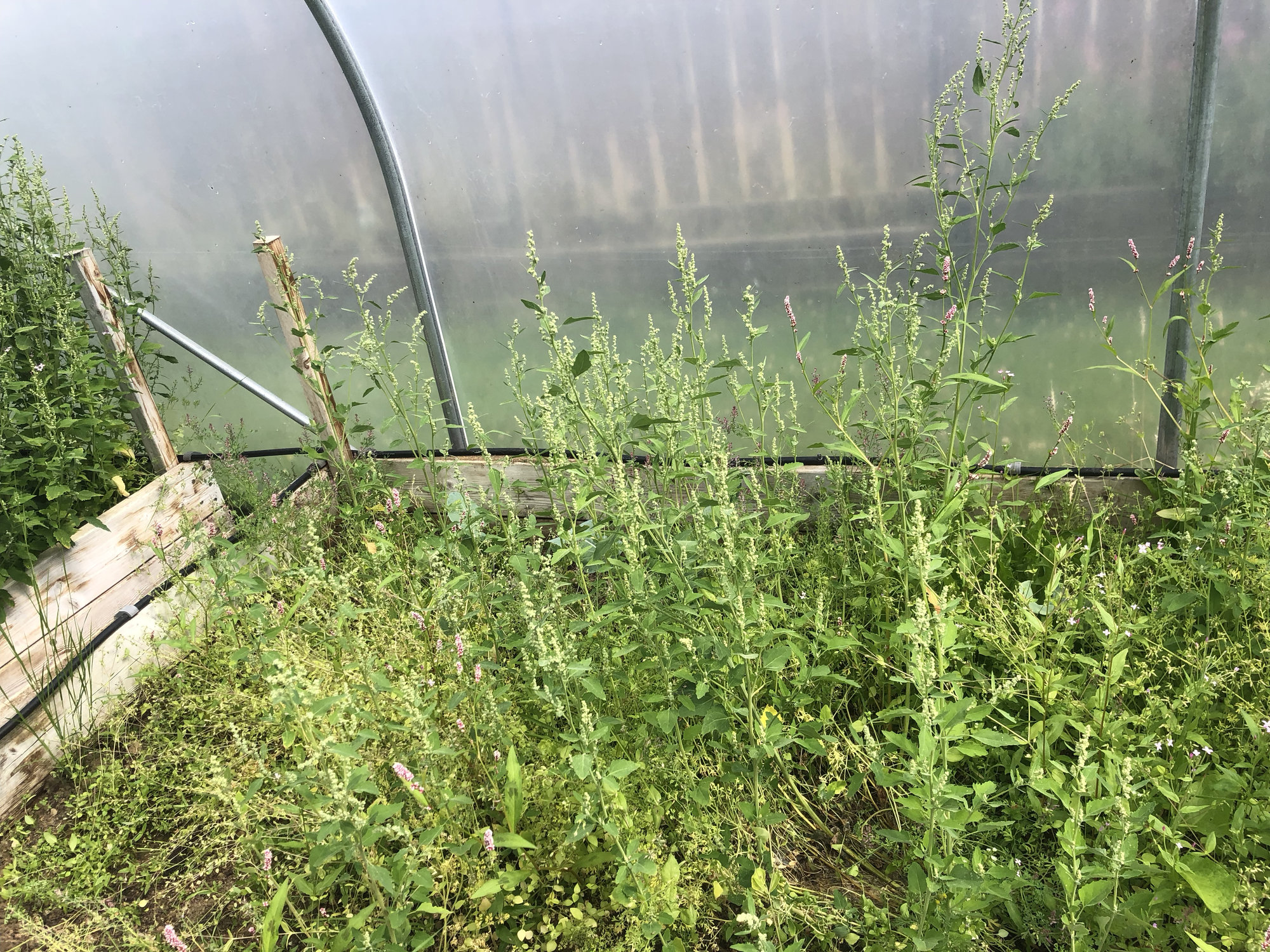 I don't know if we are treating the soil correctly - we added fertiliser at the start of the year; the irrigator is running for 12 mins every 8 hours; and that's about it.  The water comes from the black pipe that runs around the outside edges of the polytunnel.  There is the possibility to water from above but the valve is broken on that part, so water only comes from the soil level part of the systemm.  
Today I've pulled out lots of weeds by hand, then hoed over it and passed it through a riddle.  Is this correct? I've thrown away the bits that seem like dead roots and kept the smaller stones.  
I'd like to get some use out of it again this season but appreciate we are now well underway.  What should I do?  There are two beds at about 4m x 1m and one which is 2.5m x 0.5m.  I've taken some photos which might help.  We have three brocollis left after the summer weed strangling and three lettuces in another.  We are happy to ditch these and start again if thats the best thing.  
I also have three brocolli plants left from last year - should I just have got rid of these?  Do they not give a crop two years in a row?  Any and all advice gratefully recieved by this complete novice!  Also if it matters for timings etc we are in the north of Scotland....