Forum home
›
Fruit & veg
When to focus on ripening tomatoes?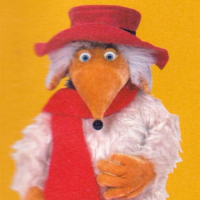 Womble54
Posts: 348
Sorry to ask yet another tomato question.
When do people tend to switch from feeding/watering to ripening for their cordon tomatoes?
I've got some Black Russians, money maker and Alicante. All have grow nicely. I've pinch out the tops after the 4th or 5th truss. The lower trusses are full of lovely large toms, but the top ones are still small with a couple of new flowers.
I've been watering daily in the heat and feeding once a week. I've started to cut back the lower foliage to get air to the lower fruit. No sign of ripening yet.
I know to encourage ripening you should cut back on watering and feeding but that would likely mean the upper trusses won't develop.
I'm really scared that we'll get a massive downpour and some of the toms will split or disease may set in before they ripen.
At what point you I cut off the upper flowers and small fruit and focus on ripening the lower ones.
Thanks in advance.
Before someone says it, I know my plants are too close together. I don't have much space so I pack them in. They don't seem to mind.