Forum home
›
Fruit & veg
Mildew on cucumbers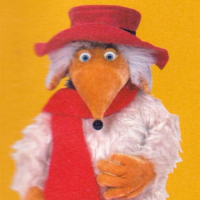 Womble54
Posts: 348
I've got 4 cucumber plants growing outdoors up a bamboo trellis. 2 mini cucumber and 2 regular, lost the labels so can't tell you varieties.
The mini cucumbers have been great, looking really healthy and we're picking 3 or 4 cucumbers every other day.
The regular size plants have been ok, we've had a few nice sized cucumbers from each, but they've been affected by powdery mildew. 
So far I've been keeping it at bay, cutting back the affected leaves and spraying with bicarbonate of soda solution, but I'm starting to loose the battle. The bottom of the vines are now totally bald, but they're still growing and producing flowers and a few cucumbers at the top.
I'd appreciate some advice from the hive. Do I keep going and try to get a few more
cucumbers. Or do I cut my loses and pull them up before the mildew spreads to the mini-cucumbers?
Thanks in advance.
Sorry about the photo. Didn't manage to get out before it got dark.