Forum home
›
Problem solving
The blue 'Privacy settings' box in the bottom right corner is a new legal requirement under GDPR (General Data Protection Regulation). It can't be dismissed or hidden as the idea is that it must be easy to access at all times should you wish to change your settings.
A Plethora of Plant Problems...
aatika.ayoub
Posts: 4
✭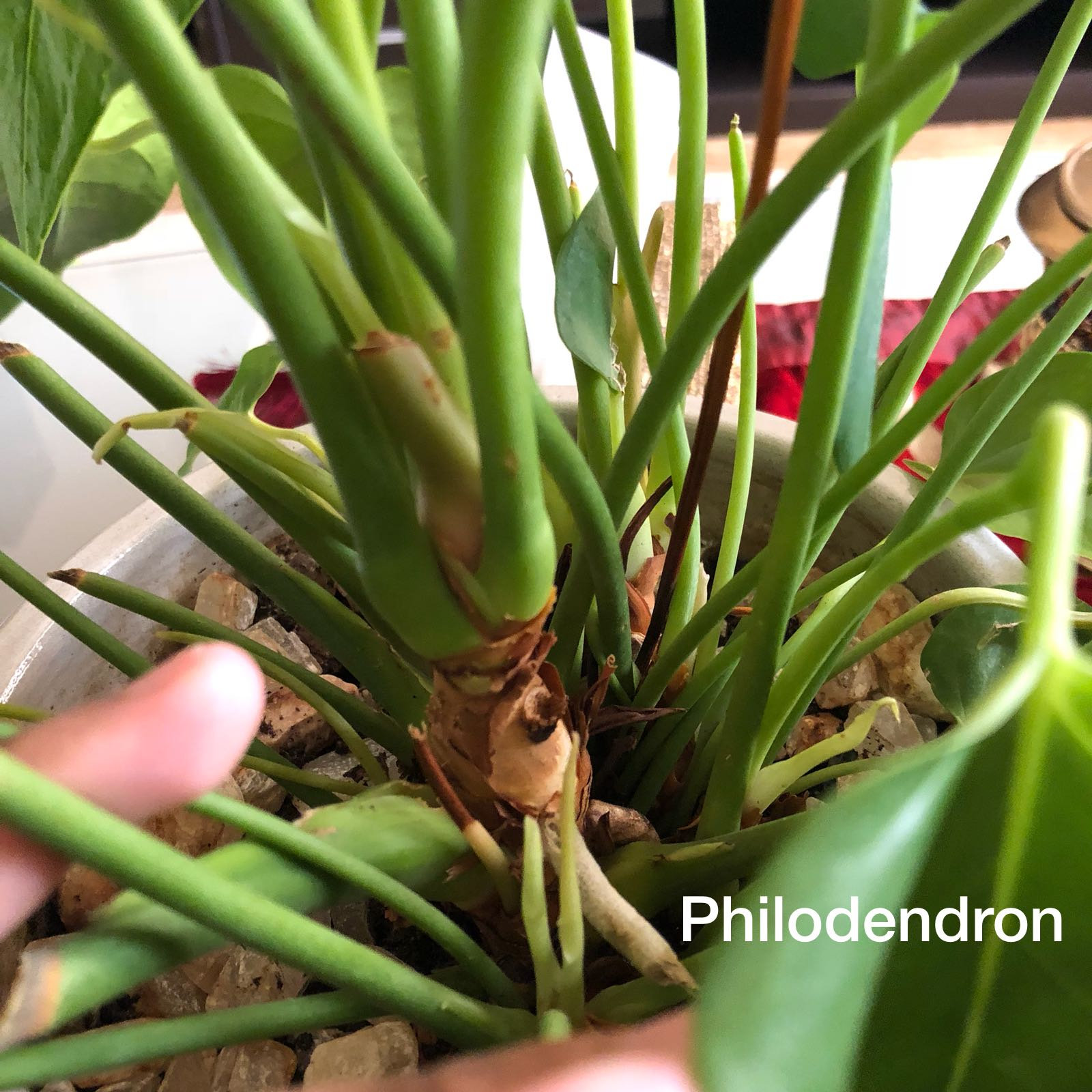 Hey, friends! So as I had informed you all a few weeks ago, neighbours have given us their (many) plants to take care of whilst they are away on vacation with little instruction. Problems have started cropping up in both their plants and our very own and I, being the plant novice that I am, haven't a clue as to how to remedy them. Sorry to bother you all with so much, but any help will be greatly appreciated!
Golden Pothos:
Leaves displaying small holes circled by dry brownness as shown. Stems displaying some brown streaks, but nothing remarkable.
Lucky Bamboo:
Leaves displaying dry yellowing at their absolute tips.
Gardenia:
Looks fine but the soil always seems to be solid and dry
Philodendron:
The messiest of all. I don't have an inkling as to what's going on here. As you can see, at the base of the stem, a sort of brown crust has formed. Initially, stem growth was becoming very leggy but have refused to grow since pruning (although there's more than a good chance I've performed it incorrectly) with the site of the pruning turning brown and dry. Not mention some of the leaves displaying small cracks
Once again, any help would be great! Xx