Forum home
›
The potting shed
In Praise of Pelargoniums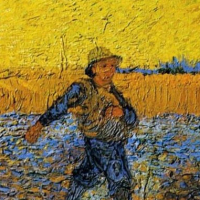 pitter-patter
Posts: 1,475
I grew up in a small industrial town in a communist country, surrounded by grey blocks of flats. It was only when I visited my grandmother that I had the chance to be in a garden and admire the flowers there, but that didn't happen too often. 
My mother used to keep pelargoniums on the windowsill and I remember how impatient I was for the buds to finally open, especially with plants I hadn't seen in bloom before. It was her way of bringing a bit of nature inside the concrete matchbox we called home, a silent protest against the uniformity of the grey surroundings. 
That's why I am very fond of having them on my windowsill and watch them flower with almost the same  sense of wonder. I know many gardeners don't like them and I can understand why, but if you are fond of them share a few pictures on this thread.