Forum home
›
The potting shed
Unusual Vibernum - pruning query
ChrisH2
Posts: 9
I have a Vibernum of a named variety (label sadly lost) with a very sweet smelling flower which appears before the leaf, no berries, no change of leaf colour(Pic1).

A few years later I noticed that another, stronger stem had grown out of the centre, this has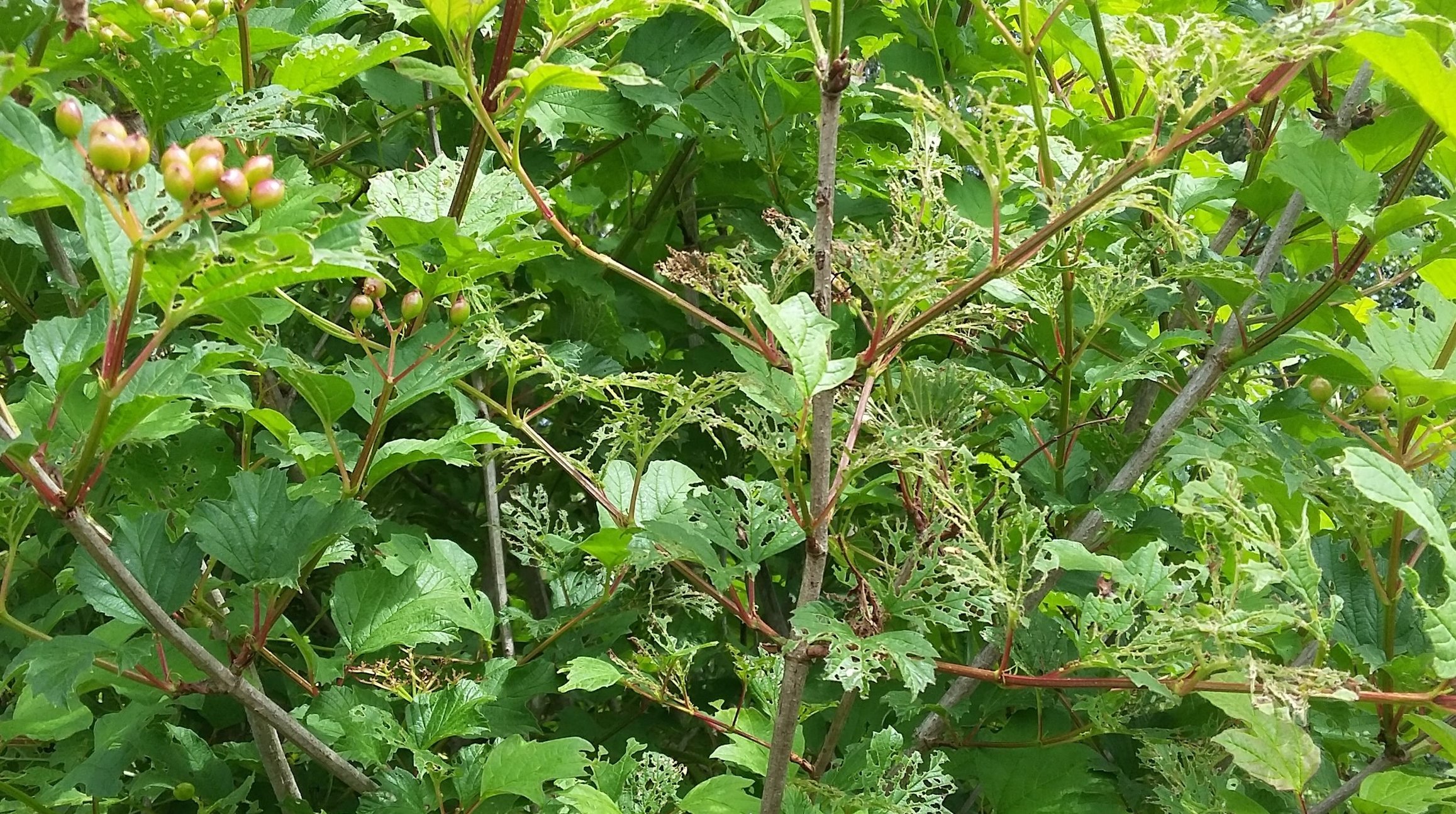 profuse blossom, followed by abundant berries (Pic3), the leaves turning to attractive red colours in autum. As can be seen, this has now attained a height approaching 12 feet and swamps the original plant which can be seen at the base, with dull green leaves. I assume it must be a form of reversion.
Q. 1. How and when can I heavily prune the larger strain?
Q. 2. How can I control what I presume to be Vibernum beetle? I spray it repeatedly with Bug killer each spring but it has grown so large and inaccessible, that it has been largely ineffective this year. (Pics 2 & 4)
Sorry, the pics didn't come in the sequence I intended, hence the odd sequencing!