Forum home
›
Problem solving
Sudden dead leaves on Prunus Kojo no mai
Loz46
Posts: 103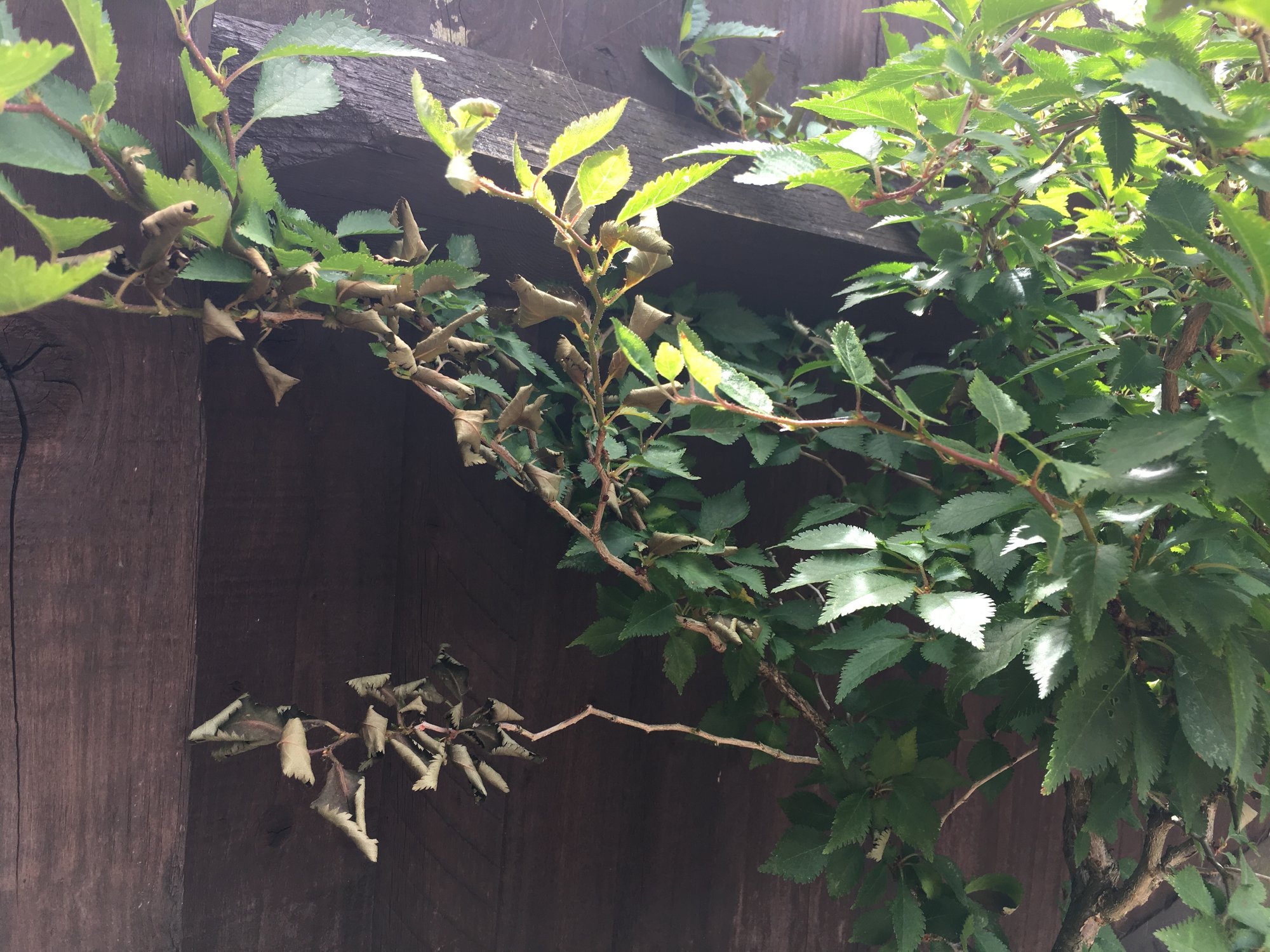 I have had a kojo no mai tree in a pot for a year or so and it's been great. I've recently had vine weevil problems in other pots, so have just put down a thick layer of gravel to help stop the larvae.
However this week I have noticed that some random branches of leaves are dying. I am hoping it is just warm the weather, perhaps I've not been watering it enough, but it seemed very sudden and only certain branches. I'm really hoping that I wasn't too late with the gravel, and that the problem is caused by vine weevil larvae 😐
Can anyone shed any light on the odd way that only some branches are effected? Some in direct sunlight, some not. Just under the dead leaves there are new buds which gives me hope?
Many thanks