Forum home
›
Plants
Glaucous rose seedling. What shall I do with it?
I found this little chap in a large container of mature diascia. 
It's  okay for now  but when should I pot  it?
Will  I need to bring it in for the winter? 
Although I  suspect it's on year two or maybe more.  I haven't a clue . The diascia have been in the container for three or four years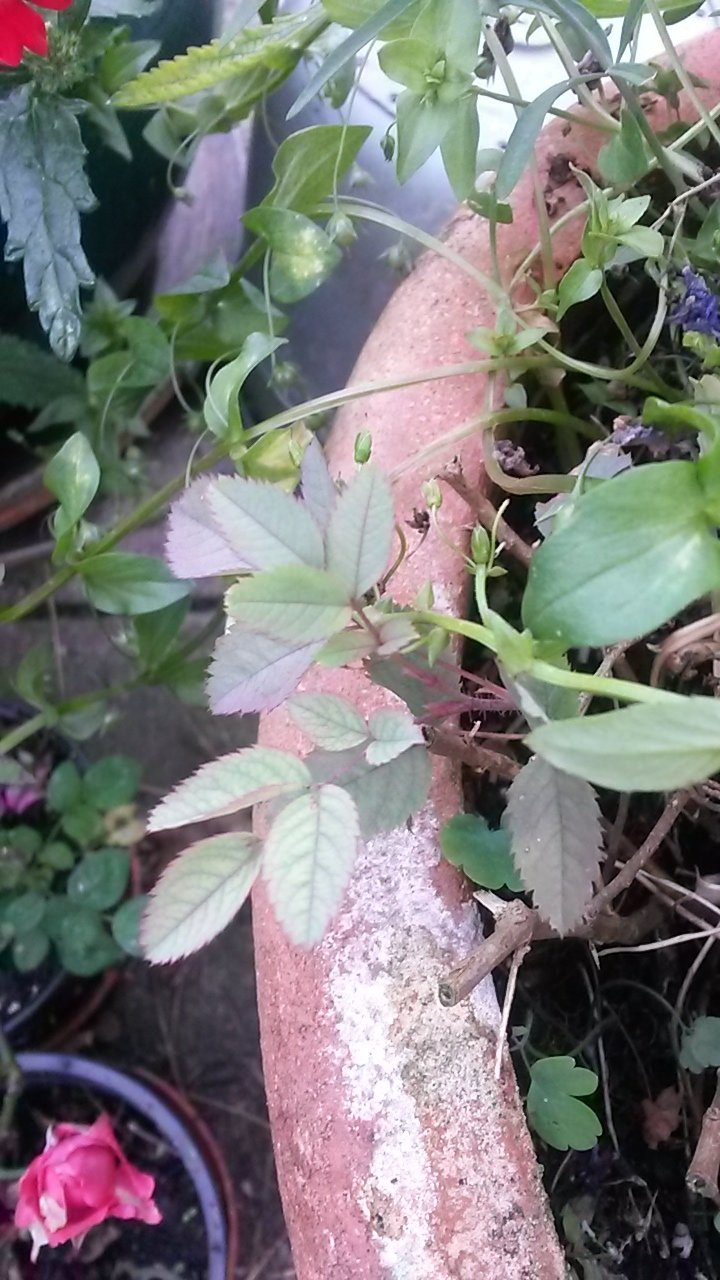 In London. Keen but lazy.