Forum home
›
Tools and techniques
compost lumps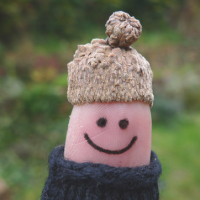 wild edges
The north west of south east Wales
Posts: 4,072
I sieved out some Bord Na Mona John Innes No2 to use in a cuttings mix and was left with a big pile of lumpy matter. It's mostly hard lumps of soil, coir like stuff, some leaf mould as well as sticks, stones and shell fragments. So what do I do with it all? This was from one sieve full so I'll have a fair bit from the whole bag. I assume with John Innes that this stuff is part of the 'recipe' so should be broken up and added to the mix. I need a giant pestle and mortar. I'll probably just keep it stored in a bag until I have a big pot that needs filling.

This seems to be the way with most 'composts' now despite the rising prices and smaller quantities in the bags.
The seived part was excellent in fairness but from a 20L bag I'll probably actually get 15L or less of good compost.