Forum home
›
Problem solving
Is this bindweed, or something else?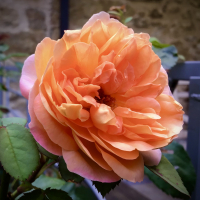 Nollie
Posts: 7,324
Its been popping up in my newish raised veg beds for a year or two now, roots are incredibly long so no matter how deep I dig I never get to the end of them (so much for my no dig policy). I never let it get big enough to flower but that doesn't help with ID!
Can anyone tell me what it is and give me some advice on how to deal with it? 
Thanks.
Mountainous Northern Catalunya, Spain. Hot summers, cold winters.