Forum home
›
Plants
The blue 'Privacy settings' box in the bottom right corner is a new legal requirement under GDPR (General Data Protection Regulation). It can't be dismissed or hidden as the idea is that it must be easy to access at all times should you wish to change your settings.
Ceanothus problem
Hello, does anyone know what might have caused most of the leaves on a ceanothus to have turned brown and dried up over the past few weeks? The tree is about 10 years old and has been wonderful every year but this year it suddenly looks like this :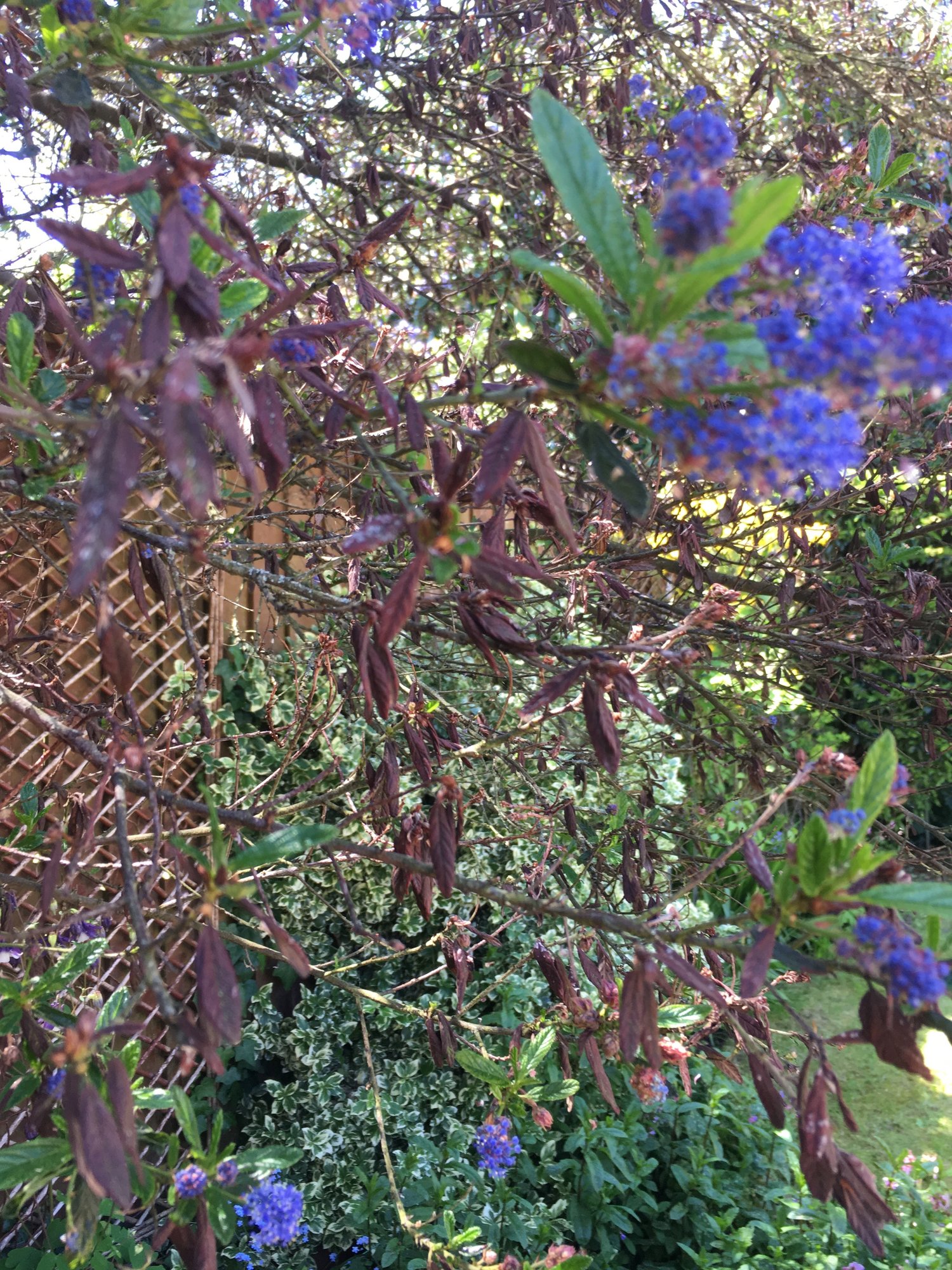 There are a few flowers on some of the branch tips but most of the leaves are brown and dried up. The branches are green under the bark though. Any ideas anyone?