Forum home
›
Problem solving
I'm a cuttings newbie.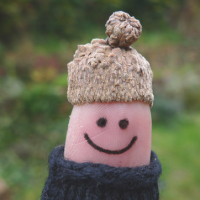 wild edges
Posts: 9,044
I've been trying to improve my skills with cuttings to get some free plants with some success. I have 2 problems though.

One is that I tend to stick loads of cuttings in one pot and never know when to separate them. I took 4 cuttings of Calceolaria integrifolia 'kentish hero' and 3 seem to be growing nicely now and putting on several new leaves. Do I let them grow and try and separate them later on or transplant them now while they're small? How do you know when is the right time? My original plant is not doing well this year after the cold winter so I'm hoping to take a lot more cuttings in case it doesn't recover.

The other problem is I took some cuttings of arenaria montana grandiflora (mountain sandwort) and about half are doing well but they're trying to flower before being properly rooted. Should I leave them to it or pinch the flowers off? Apparently it's better to grow from rhizomes but I didn't find that out until I'd taken the cuttings.

Does anyone else use the bags from their magazine subscription as pot tents for cuttings? It's been working really well for me.

Tradition is just peer pressure from dead people