Forum home
›
Wildlife gardening
Trail cameras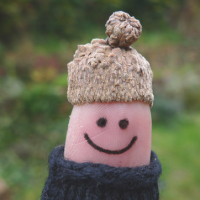 wild edges
The north west of south east Wales
Posts: 8,885
I've seen a few threads on here from people asking for an ID of animal poop and things like that but I was just wondering who uses cameras to keep an eye on their wildlife and if they've seen anything interesting?
I've been using a Bushnell game camera for about 6 years now and it's opened up another world of wildlife in my garden and local area that I had very little idea about. From watching hedgehogs drinking from the bird bath to finding out foxes eat raspberries from my bushes (video clip in the link below). I even caught a family of otters hunting my local river which I always thought was too small to be of interest to otters (second link below).
The cameras have really come down in price recently and they're so easy to use. You can set them up in a corner of the garden and leave them for weeks at a time. I can really recommend them to anyone looking to find the mystery poopers lurking in the shrubbery.
https://www.youtube.com/watch?v=PSFnG0mkY0g
https://www.youtube.com/watch?v=8R26llRL2W0
Tradition is just peer pressure from dead people