Forum home
›
Garden design
Rainwater harvesting and SUDs questions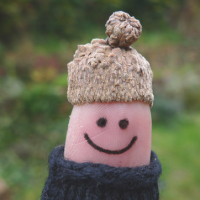 wild edges
The north west of south east Wales
Posts: 8,858
You may be aware that building legislation is changing in new housing to make sure all new development (including extensions to existing houses) is designed to manage rainwater on site rather than send it off downstream to flood other areas. SUDs stands for Sustainable Urban Drainage. This has got me wondering what people do in their gardens to manage rainwater. I imagine a lot of gardeners will collect rainwater in butts to use but has anyone got more creative?

In my garden all downpipes go to some kind of collection tank with overflows that go back into the drains. I've got about 1500 litres of capacity on the downpipes plus another 500L storage in useful places. In the summer all the water gets used in the garden or to wash the cars but in the winter I connect a hose to the taps, run the hose to the drain and set the tap to drip at a rate that empties the tank before the level usually reaches the overflow. The drains from the houses here all discharge into the local stream.

My ambition is to eventually have water troughs that I can use as mini planted ponds that will intercept the water before it gets to the tanks to further slow the drainage rate. I haven't quite worked out the plumbing for this yet as I'd like a sediment trap before the trough as the water tanks are getting a bit disgusting at the bottom after a while. The moss on my roof is probably the cause of that. My plan is that the troughs would have around 60 litre capacity when full and always be at least 1/3 full with a weir coming from the trap to agitate the water. I'd need 2 overflows : 1 at 1/3 height that flows very slowly and one at full height which has the same diameter is the inlet pipe. Plants would just be cuttings from whatever is getting too big in the pond (a lot of water mint probably).

Tradition is just peer pressure from dead people