Forum home
›
Fruit & veg
POLLINATING INSECTS - THE LACK OF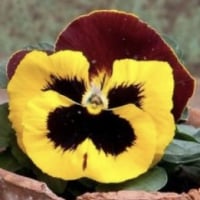 pansyface
Posts: 21,537
I spent yesterday afternoon, a hot and sunny day, counting the number of pollinating insects (or any other type of insect really) that were in my garden. Bee counts in single numbers after two hours.

I live in a national park, surrounded by grazing land, with no near neighbours who might be using insecticides, and I was horrified by the absence of honey bees, bumble bees, wasps, flies, aphids, ladybirds. 

Again this morning, knowing that nectar is available at different times of the day, I checked. The same absence of any insect life in the garden.

I have 16 apple trees and three pear trees in full bloom and I can't see a single bee on any of them.

Please tell me how things stand in your area.
POLLINATING INSECTS - THE LACK OF
38 votes
Apophthegm -  a big word for a small thought.
If you live in Derbyshire, as I do.