Forum home
›
Fruit & veg
Can I plant garlic above cardboard?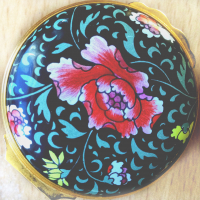 Emerion
Posts: 458
I am currently moving my herbs to a better spot and as part of the move I need to dig out some rampant mint from the raised bed. I'm thinking about putting down cardboard and then well-rotted manure after I've cleared the area in case I miss any of it. I want to put garlic there in the autumn. Do you think it will be OK? It normally grows very well on my patch. 

Carmarthenshire 
If at first you don't succeed, have some cake.