Forum home
›
Plants
Alpine plant ID help?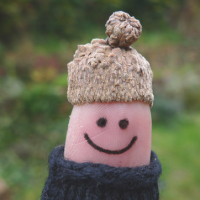 wild edges
Posts: 9,359
Hi everyone. I'm hoping someone can ID this mystery plant for me so I can take better care of it. I took a tiny cutting of a plant growing feral in sunny south Devon and brought it home. It has grown into the plant below through a bit of trial and error. It isn't quite as hardy as I thought and I almost lost it last winter but it has been in the cold greenhouse this winter and has been fine. I guess it is cold hardy but doesn't like it too wet. Any care suggestions would be very welcome though. My house is at 1000ft elevation in south Wales, exposed, windy and wet, not ideal for the kind of plants I like but I have a greenhouse and cold frames.
I originally thought it was a species of Sedum but it has a growth pattern much like a saxifrage. I have some similar Sedums but they all do dormant over the winter whereas this one stays as shown. The foliage is a silvery green with rosettes about the size of a pound coin. It hasn't flowered yet so no help there sorry.
Thanks in advance.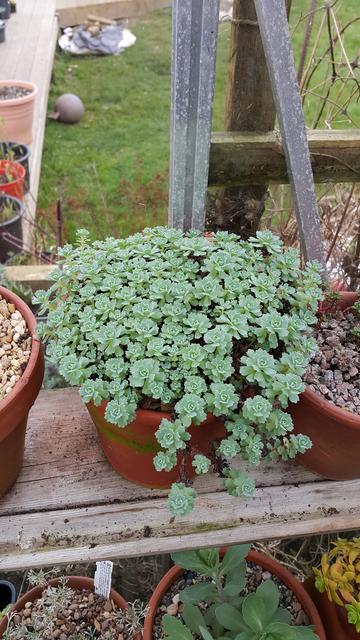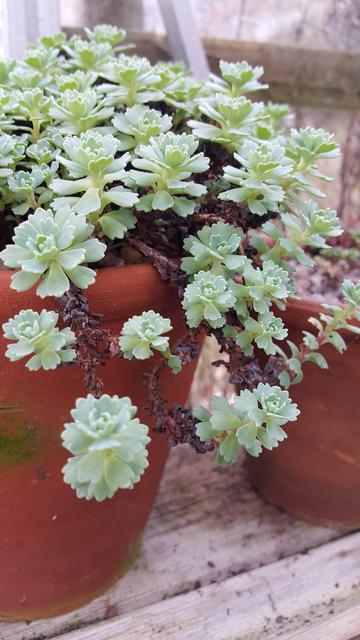 Tradition is just peer pressure from dead people