Forum home
›
Problem solving
Fed up of ants & mealy bugs. Please help.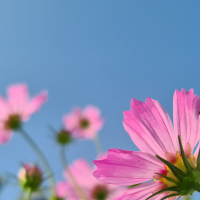 Moon_light
Posts: 55
Hello,
I am fed up of ants and mealy bugs in my garden. 
I see long ques of ants going in and out of some of my potted plants. I dont know if they are causing any damage to my plants, but I see a lot of them.
Secondly, mealy bugs are causing a lot of trouble. I saw only one bug a couple of days ago, but when I flipped some of the leaves, it was completely white & cottony. Currently, two of my plants have mealy bugs on them. I looked up online and tried spraying mixture of lukewarm water + dish soap + neem oil. It didnt make any difference. Infact, that spray made my rose plant leaves look brownish and dead. I tried to attack them with lots of water, but in vain. 

How can I get rid of them with natural remedies? I cannot use anything toxic because I have a dog, and birds & bees visit my flowers too. Please help.