Forum home
›
Garden design
Dividing up the garden

JoeX
Posts: 1,783
Hi all
Im thinking of splitting up my garden as it's just plain lawn mostly, with an island border maybe?
We have swings at the back of the lawn and a shed at the front so the back would be a play area.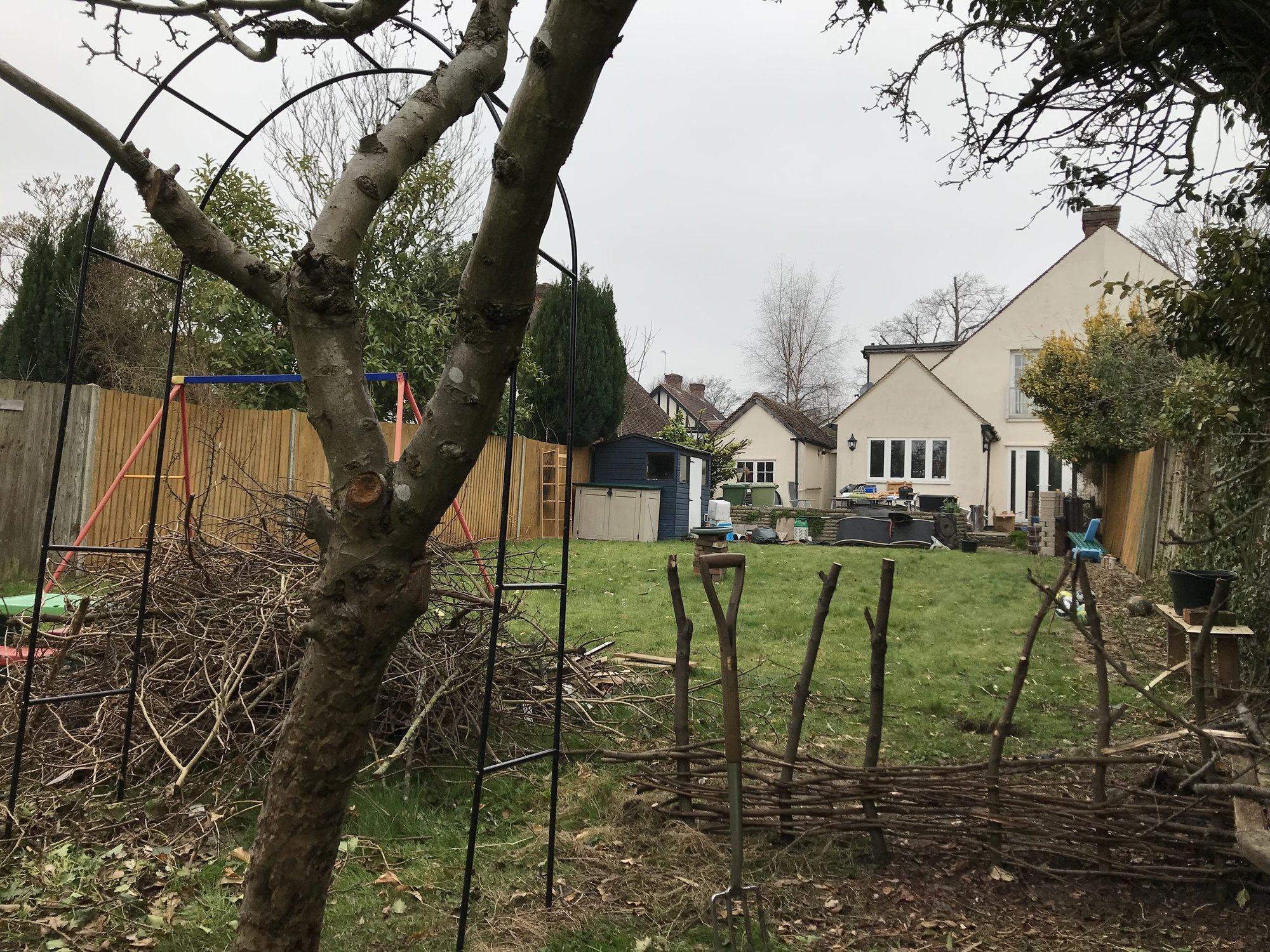 I'm also fencing of the south east corner as an evening sun sitting area. And putting arches over the side path with grapes to develop over the next few years.  Front against the house is a large patio area, that really needs splitting up too so I'm thinking table to one side, barbecue and a plant wall.
Is a border coming out of the fence better? A hedge or even a fence?  My wilder imagination has me planting an Acer and dogwoods for winter colour or huge grasses...