Forum home
›
Problem solving
Tiny North facing yard.
meg.e
Posts: 2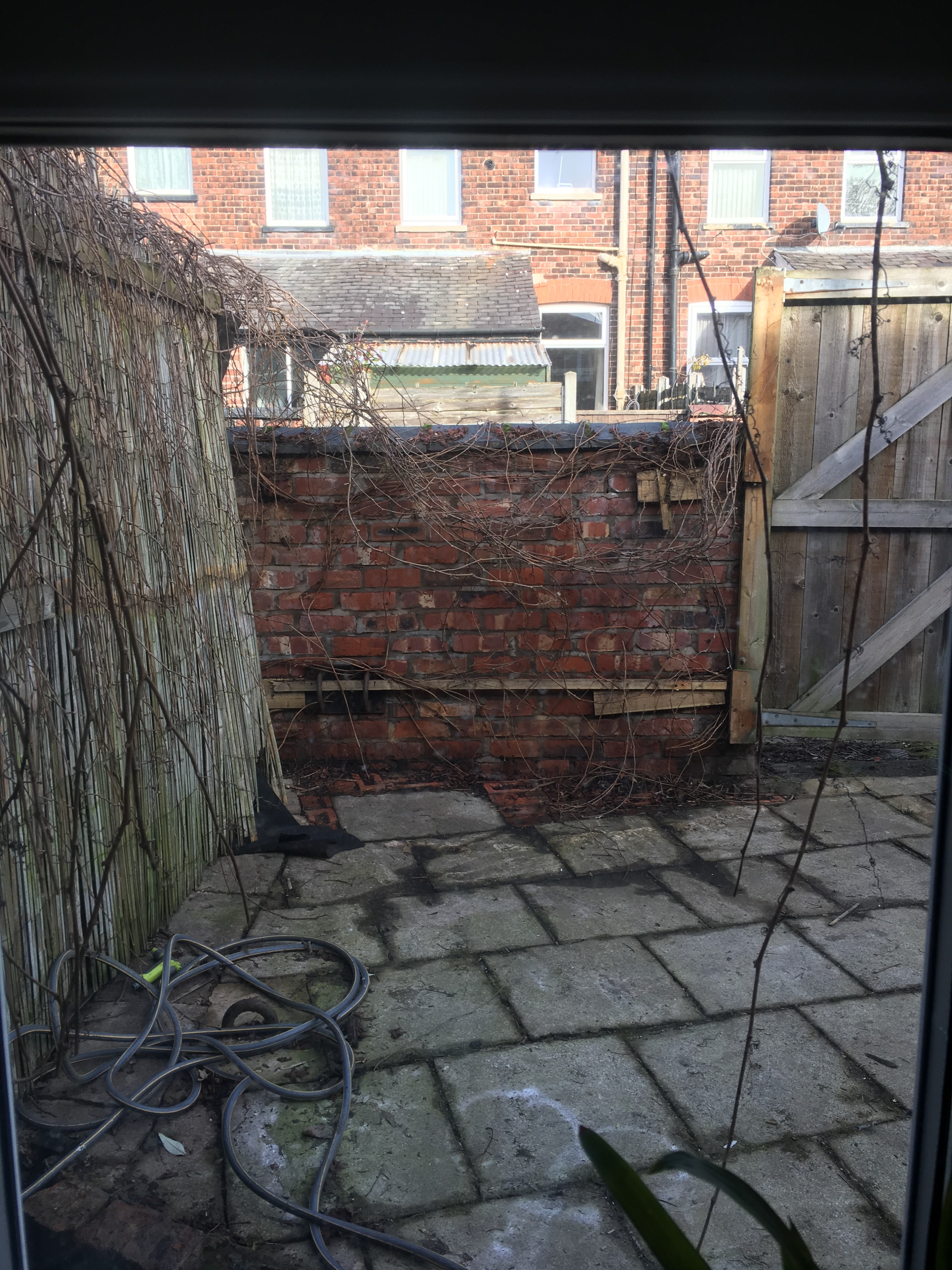 I'm looking for some advise.  We bought our first house in June last year and have a little Northfacing back yard.  Originally this was fully decked over in rotten decking which drained down above the damproof course - we spent half of last summer ripping up the decking.  I've spent the last two weekends stripping bamboo netting and rotten trellising from the walls. 
There is one flowerbed against the left hand wall and I think I will be able to create another on the right hand side when I pull up some random bricks.  
My ideal would be to create a nature and bee/butterfly/bird friendly space with lots of colour and smell but I worry I might be asking to much from a north facing yard in greater manchester.  
The soil in the flower beds has been covered for 10+ years by decking so I'm also not sure how to improve the quality of it?  should I dump in some compost before I start?   The local cats are currently loving the bare earth so anything that offers cat resistance and a decent amount of ground cover would also be good.  
Any ideas for what to plant/ advise on what to do to make this a nice space when the sun eventually makes an appearance on the back wall in April?  It gets 'surprisingly sunny' in summer but nothing in winter. 
Any advise or ideas would be much welcome! 
Thanks!
Meg