Forum home
›
Problem solving
Pulmonaria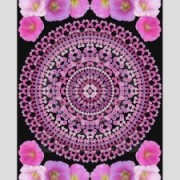 hollie hock
Posts: 3,294
I have an early flowering type that has been in the ground for 2 years, grows to almost prehistoric proportions all year but as soon as it comes to flowering times, they end up like the photo.
I'm growing them for any early emerging bees, but no flowers for the last 2 years. I have another type in another part of the garden that does get nibbled but not as much.
Dilemia replant somwhere else and wait another year? I don't have much space and they grow big in the Summer.
Thanks for any thoughts