Forum home
›
Plants
Black/purple berries
Hi
Please could you help identifying these two plants/trees and their respective fruits? I think the one with the green flesh is a sloe, the tree had some long spikes coming out of the branches. However I'm unsure of the other one..
It is an (almost) black berry, the same size as the one I believe is a sloe. Its softer and has quite a big stone in it, and a dark red flesh. As you can see the leaf is a lot different.
When you put both berries side by side, the sloe is lighter (a dark purple and the other berry almost black as I say.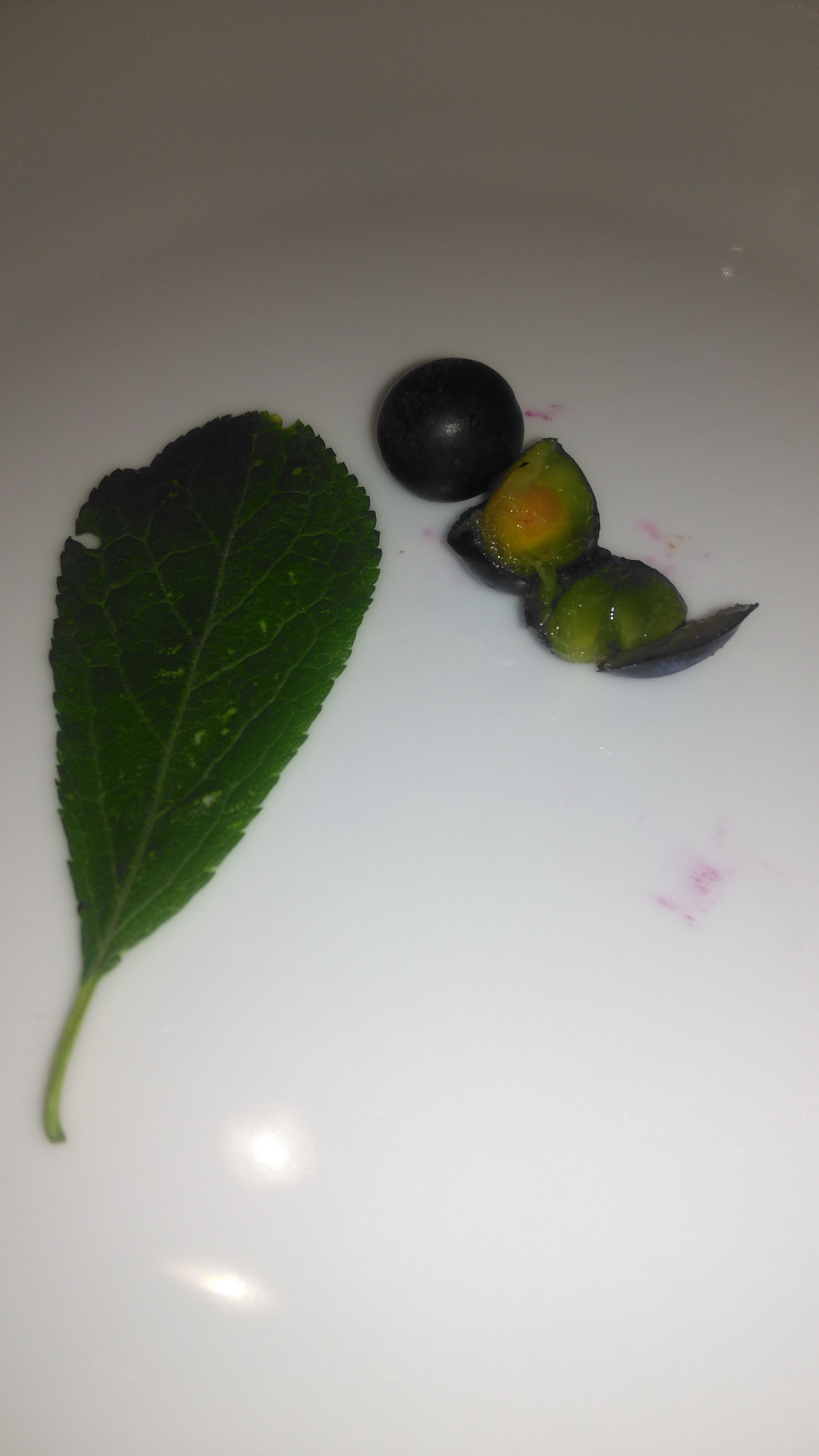 thanks
chris