Forum home
›
Problem solving
Problems with a newly turfed lawn
nmp
Posts: 3
hi all, first time here, quite new to the whole gardening scene. This is my first garden and i've started by laying my a new lawn  this summer. I have followed the recommended practices so ensured sufficient new topsoil, pre turf fertilizer, laid the new turf as reccomended. I watered generously for the first three weeks, then after the first cut, I gradually reduced the amount of watering. Now I water maybe once or twice a week, depending on the weather. 
Overall the lawn is looking good,  but I have a couple of problems, and am hoping some of you more experienced gardeners would be able to help me. 
On closer inspection or when viewing the lawn from the bedroom windows, you can see quite a few small brown patches. I think this is due to insufficient watering, but needed a second opinion, because I feel I am watering enough, and don't want to over do it. 
Another problem I am seeing is in the area where the garden seems to be in the shade a little more than the rest of the garden, and as such seems to stay damp longer. In this area, the lawn feels quite spongy to walk over and looks like the below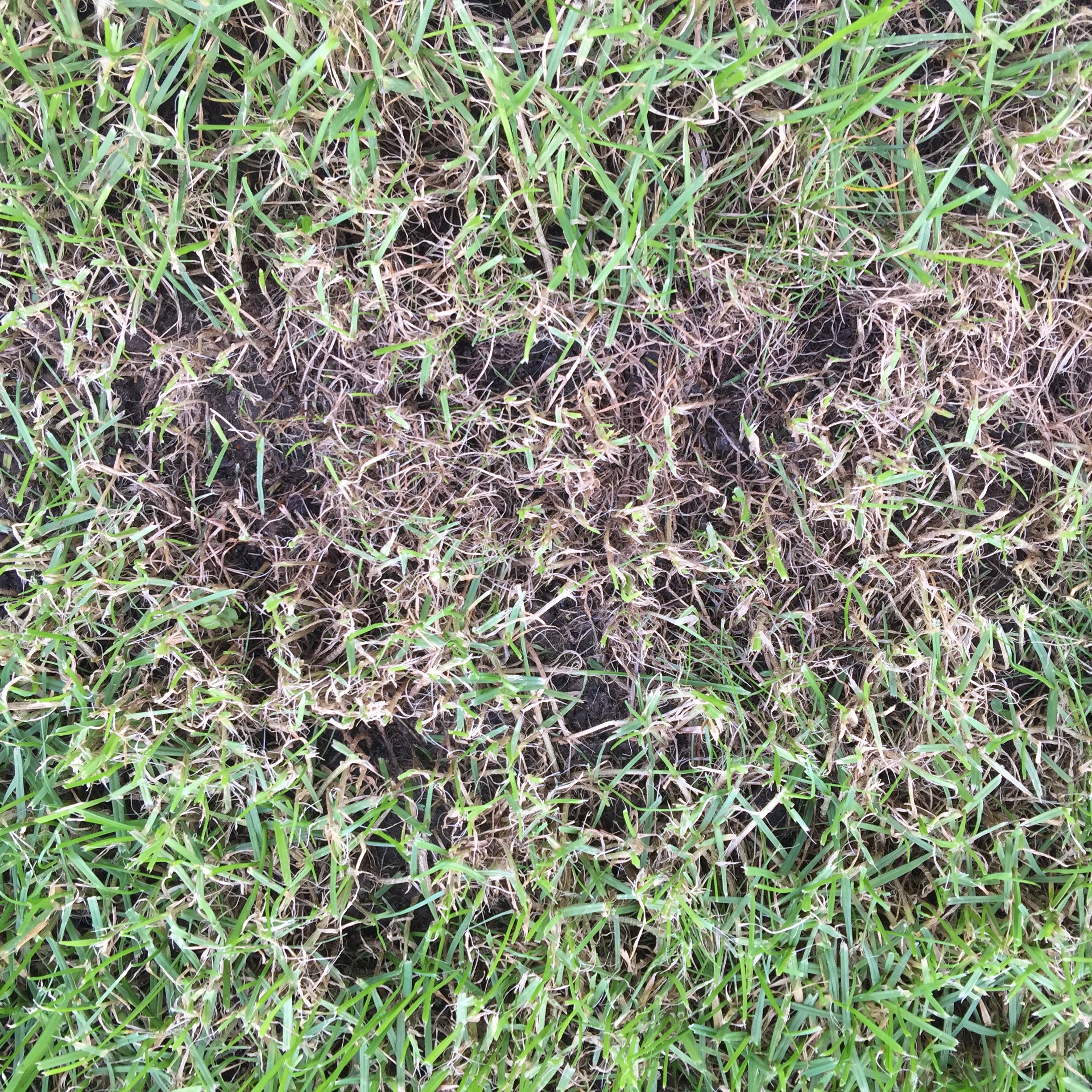 I feel as if I should get a roller over it to 'smooth it over'.any idea what could be causing this?
And finally, the lawn is now starting to look as if there is a lot of thatch in it, but I have been told that I should not scarify a new turn lawn for the first 12 months. Is this correct? Is my problem even thatch?  See below for an example. 
If so, is the given advise of not scarifying the lawn in the first 12months not flexible? 
I have been running the grass rake through the lawn on a weekly basis, but not sure if this doing enough for the lawn.
Anyway, that's enough for my first post.
Thank you for listening, I hope to hear from you all. 
Many thanks
nmp