Forum home
›
The potting shed
Bulbs (again)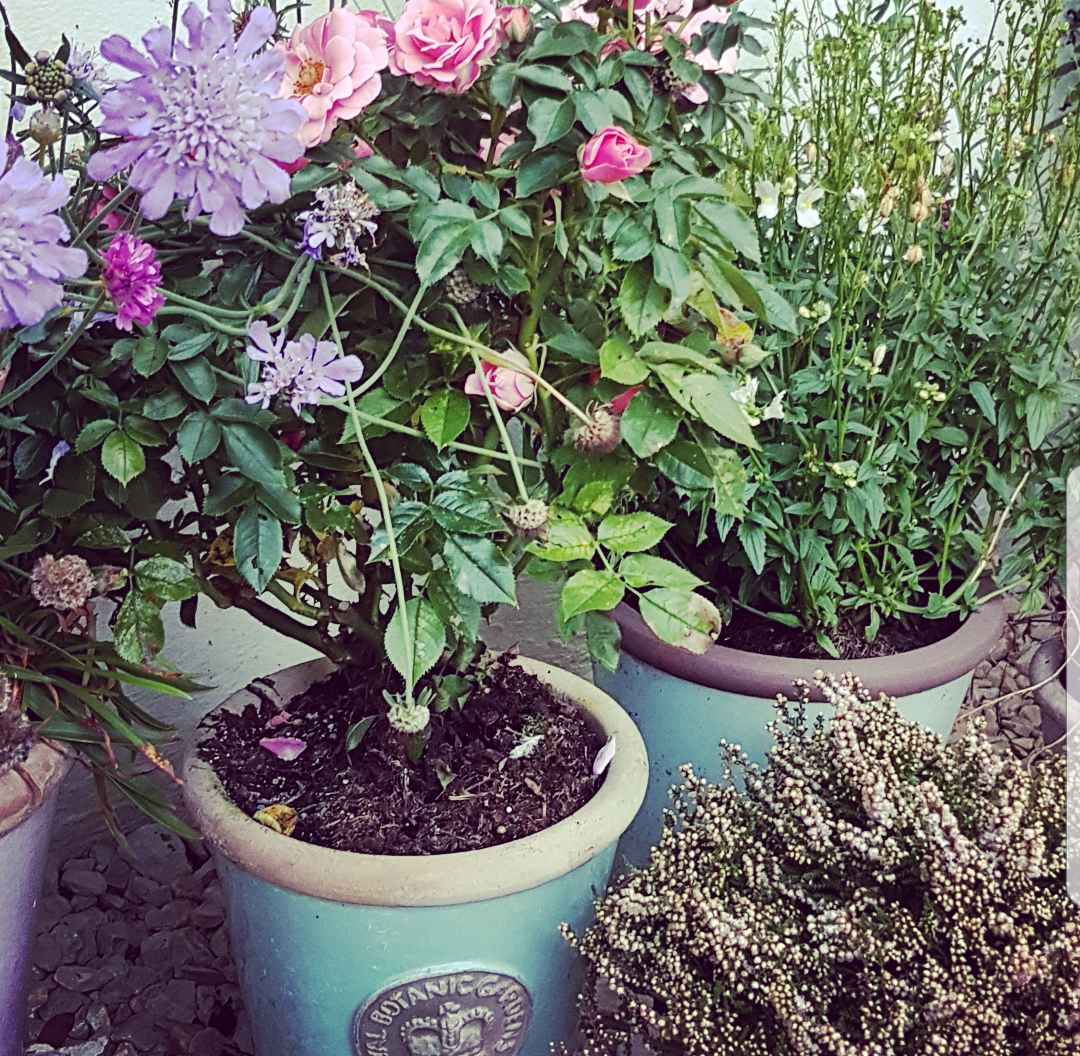 MrsFoxglove
Surrey
Posts: 180
Sorry but I have more spring bulb questions...
Firstly let me show you a picture of my pots so you get an idea of what I'm banging on about... 
So I have these lovely Kew pots with various bits and bobs in but I want my spring display in them so I'll obviously have to deal with what's currently in them when the time comes but the pots themselves aren't frost proof so...
should I pot my bulbs up in plastic pots and then transfer them over once they've established themselves properly? 
OR 
Should I try and find plastic pots that will slip into them? (Not sure that'll be possible as these are long tom pots so don't know if they do inserts that shape 

)
Once I've established where I'll be potting the bulbs how many should I put in each pot? I want a really abundant looking display.
Tulips will be in the bigger pots so was thinking 10-12 bulbs, does this sound about right or could I do more?
I have Narcissus too and would also like a full display so 15ish bulbs? 
More questions...
Do I need to use potting grit AND a broken pot for drainage or is it a one or the other thing? 
Exactly what is the best compost to use for bulbs?
Should I use this to help them on their way...
?
Can someone come and hold my hand please 

Thank you for reading, I'm sure I'll have more questions at some stage but that's all I can think of for now.
Thanks kindly