Forum home
›
Plants
Two roses and two questions!
SweetEyedFish
Posts: 70
Hi all 
I have two different climbing roses, Rosa Love Knot and Rose Korkeltine. 
First question I have is about what someone has told me is a sucker on the Love Knot and needs removing asap, pic below: 
Second question I have is about the other Rose I have. Due to a family bereavement I completely missed pruning time so now, although it is healthy - ish and full of buds/flowers, I need to know which branches should stay and which need to go when I do prune - in Autumn yeah? 
How low should I prune? Below the 'now redundant' metal trellis? 
Pics below: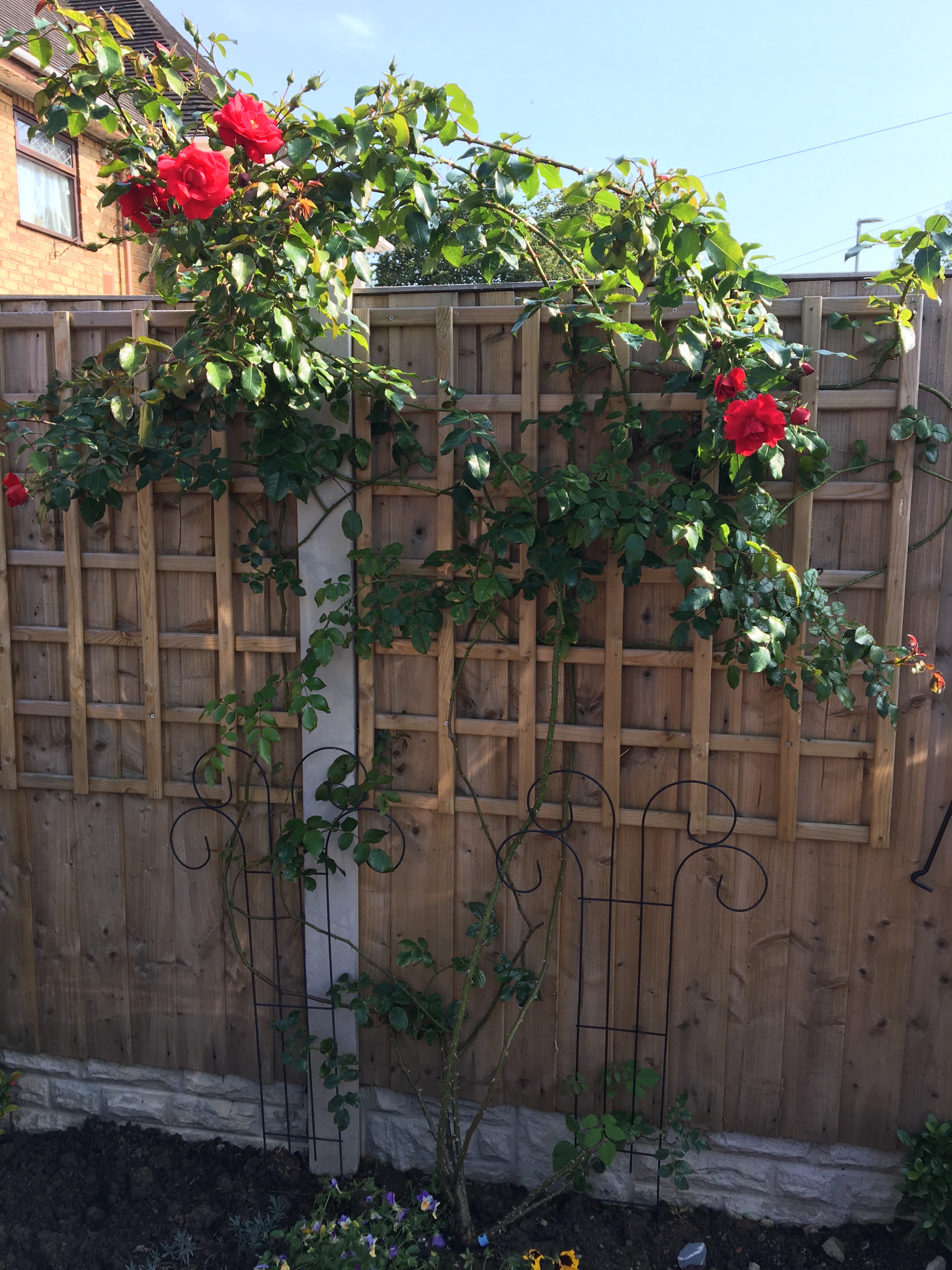 Any advice much appreciated ????